Con nuestro creador flexible de APP y API, podrá acceder a sus datos a través de todos los canales.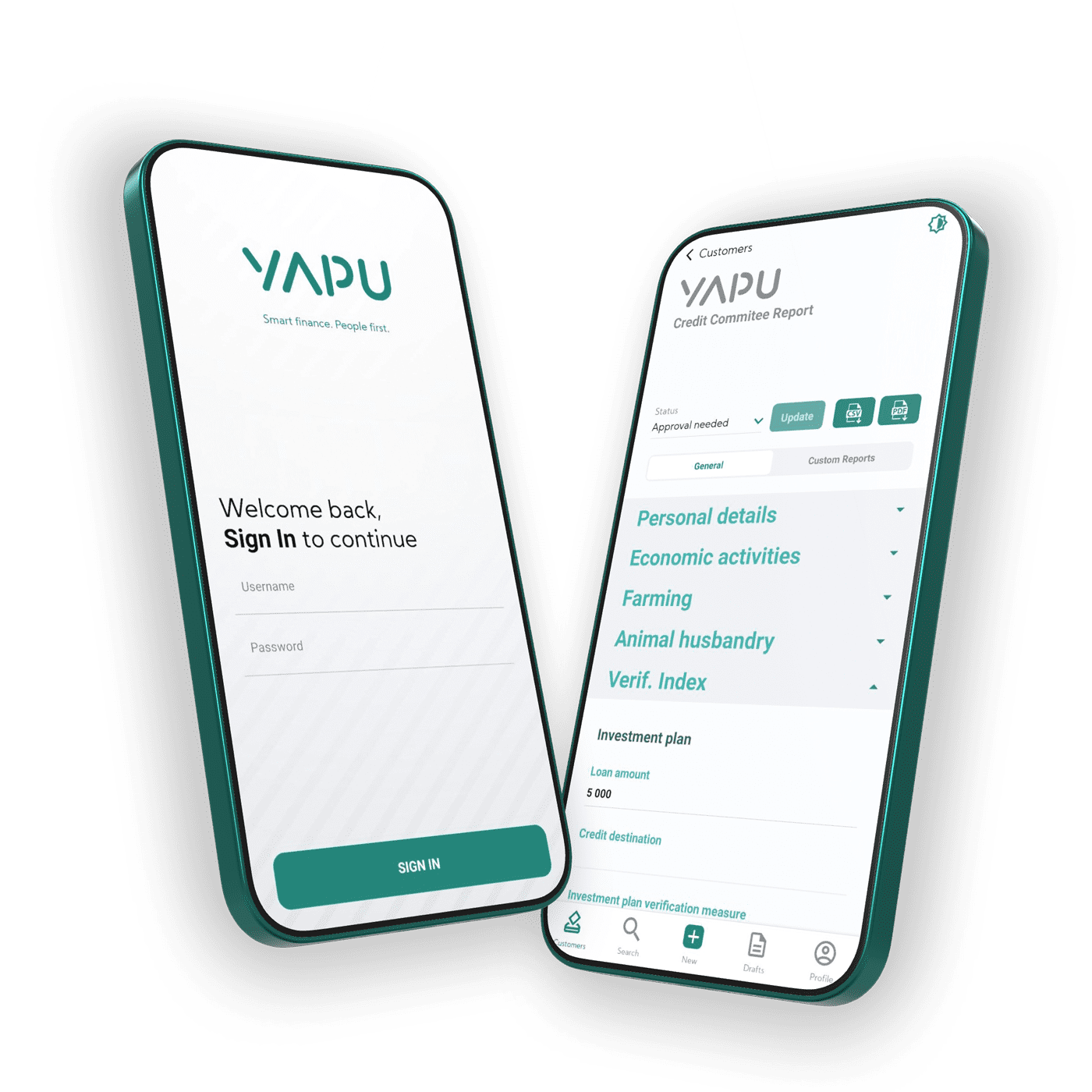 SU OFICINA DIGITAL DE ATENCIÓN AL CLIENTE
Su equipo tiene todos los formularios y la información del cliente listos en cualquier momento.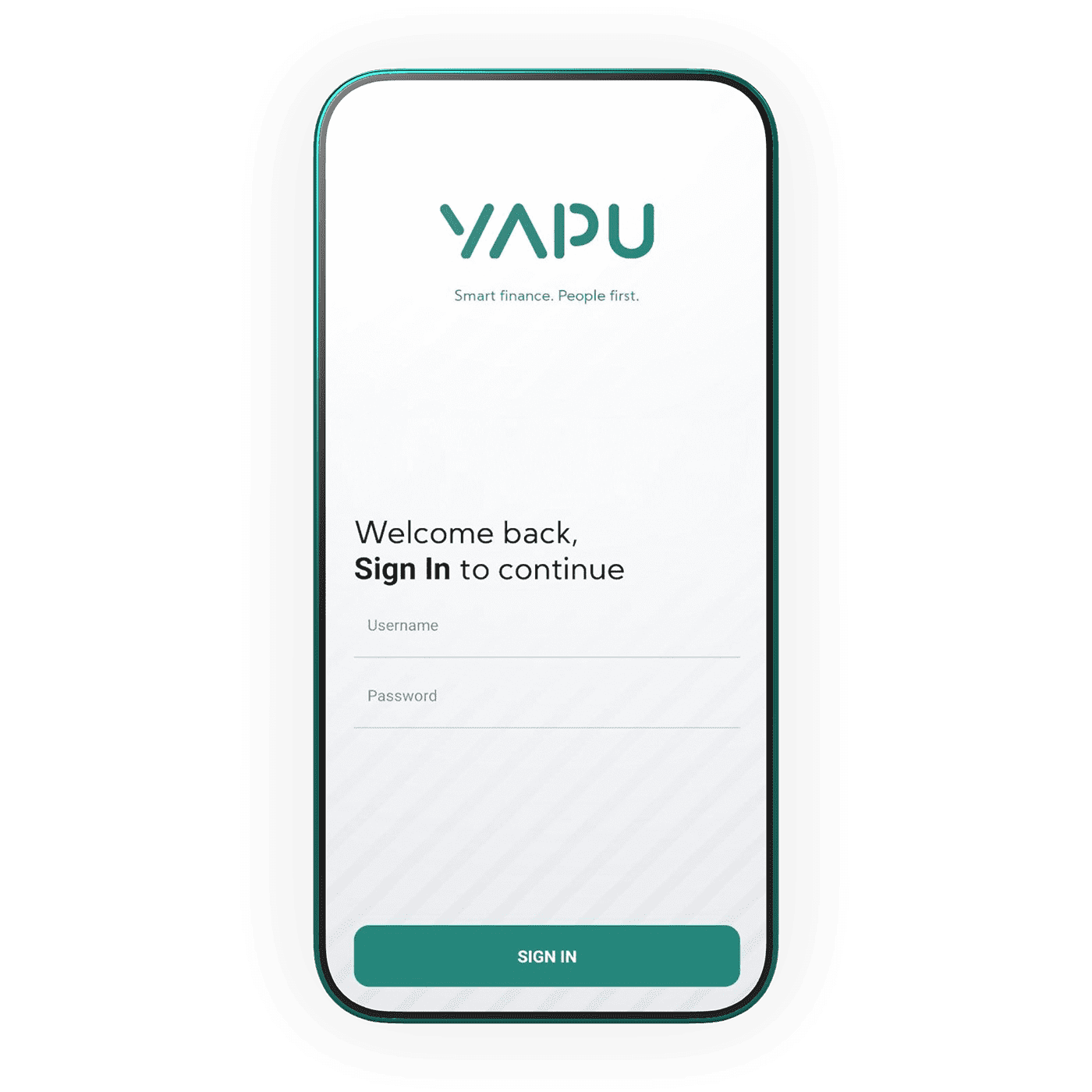 Inicio de sesión seguro y control de usuarios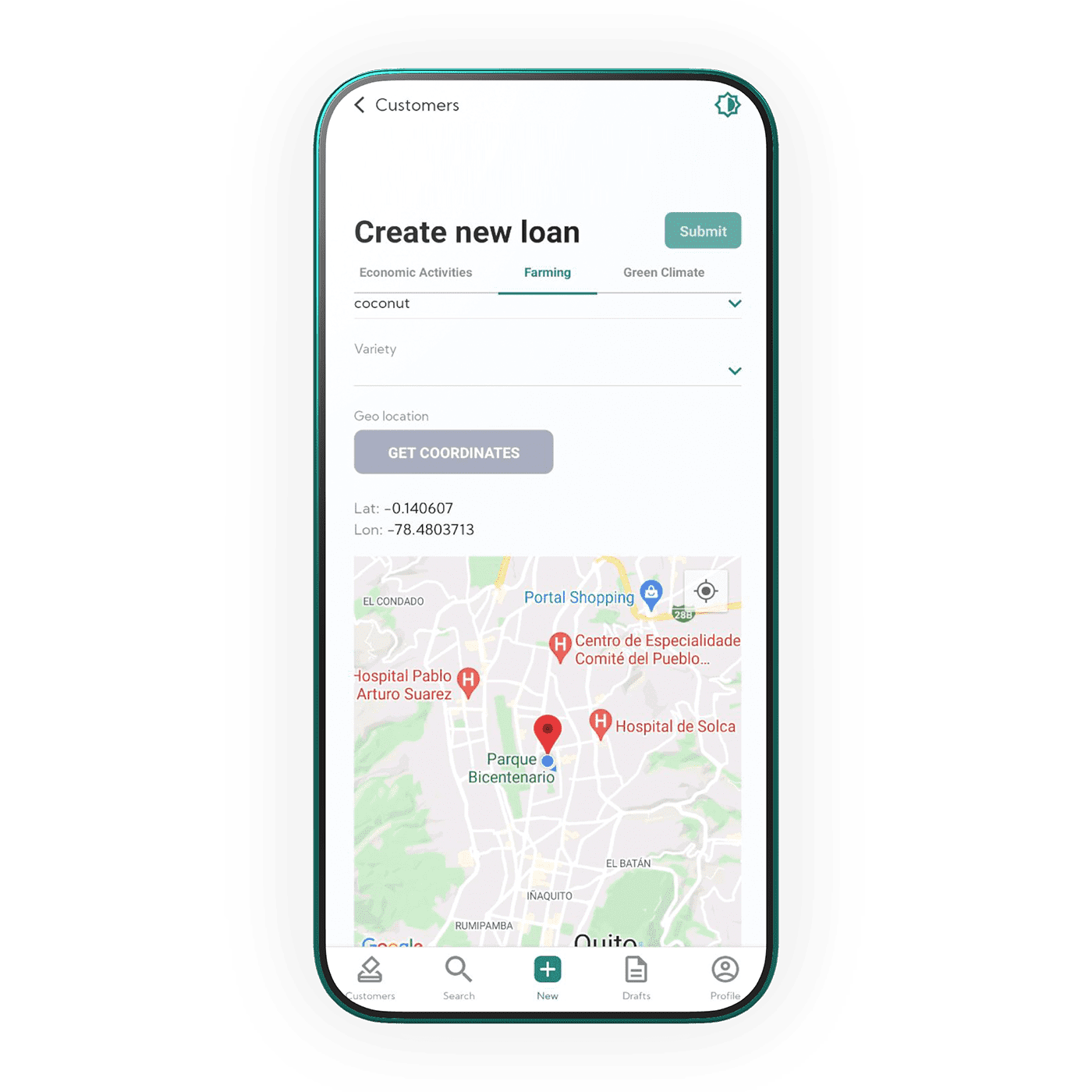 Recoger datos en el campo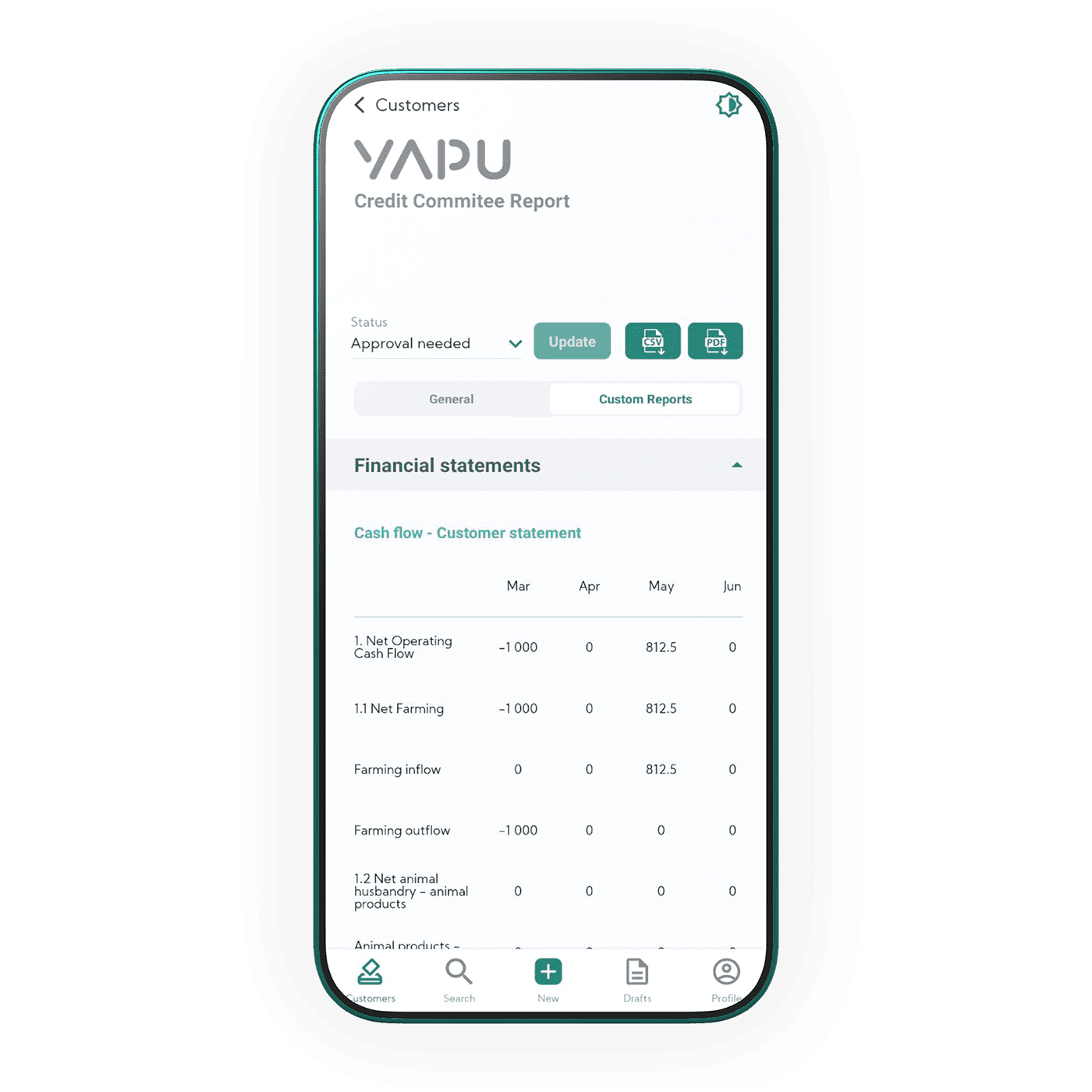 Tener los resultados siempre a mano
LA GESTIÓN DIGITAL DE SU EQUIPO
Gestione y supervise a su equipo desde cualquier lugar.
ASIGNAR ACTIVIDADES Y TAREAS

SUPERVISE EL PROGRESO DE SU EQUIPO
SU DECISIÓN DIGITAL DE CRÉDITOS
Estandarice y unifique sus decisiones de crédito - automatizadas, transparentes y fluidas
Standardize and align your loan decisions - automated, transparent and seamless -
DEFINA NORMAS PARA LA DECISIÓN AUTOMATIZADA DE CRÉDITOS

Organice comités de crédito virtuales

Incluya nuestros datos para la toma de decisiones o recomendaciones
LA API DE YAPU: SE INTEGRA CON CUALQUIER SISTEMA
Incluya un mejorado análisis de datos en sus sistemas actuales.
INTEGRE YAPU CON SUS SISTEMAS EXISTENTES

NOS AJUSTAMOS A LAS NECESIDADES DE SU NEGOCIO
SU ORGANIZACIÓN DE APRENDIZAJE
Tome decisiones informadas de gestión.
Gestión del flujo de trabajo
Su equipo conectado
Función offline
Mejora de la puntuación
Geolocalizatión
Seguridad
"The YAPU software completely changed the way we work. Now can really use the data of our customers and operational cost were reduced by 50%"

"The YAPU software completely changed the way we work. Now can really use the data of our customers and operational cost were reduced by 50%."

"The YAPU software completely changed the way we work. Now can really use the data of our customers and operational cost were reduced by 50%."

"The YAPU software completely changed the way we work. Now can really use the data of our customers and operational cost were reduced by 50%."

"The YAPU software completely changed the way we work. Now can really use the data of our customers and operational cost were reduced by 50%."